| | |
| --- | --- |
| Ammortizzatori 90 mm Desert Lizard Yeah Racing | |
Ammortizzatori 90 mm Desert Lizard a 2 stadi con molla interna Rossi Scaler Crawler (2 pz).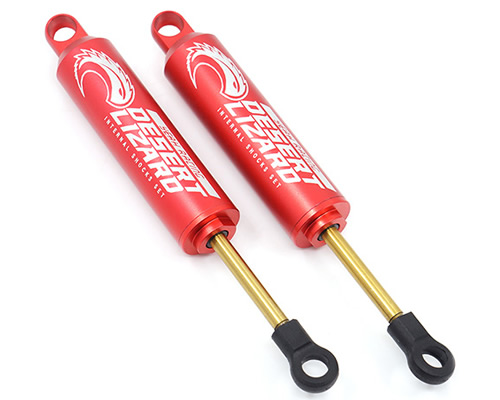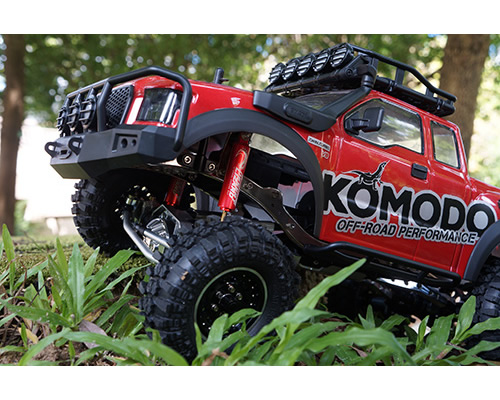 Prezzo consigliato al pubblico 28,90 euro

| | |
| --- | --- |
| SKYRC SR5 Moto da Cross radiocomandata con giroscopio elettrico RTR | |
Make your heart racing and your blood boiling...

A bike must be bold, distinctive and aggressively elegant. Here is our Super Rider 1:4 scale dirt bike which will get your heart racing and your blood boiling.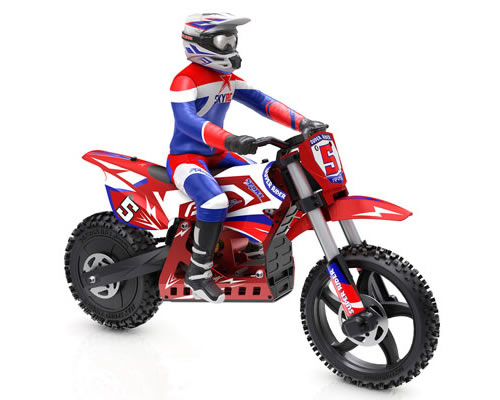 SKYRC Super Rider SR5 is a fully ready-to-run 1:4 dirt motocross. All electronics and other components are installed in the factory. The users only need to install the battery, and then it is ready to run. It is very stable even at very low speed.What's more, it is also able to do quick brake and jump in every different terrain and can do the offroad function in a superior way.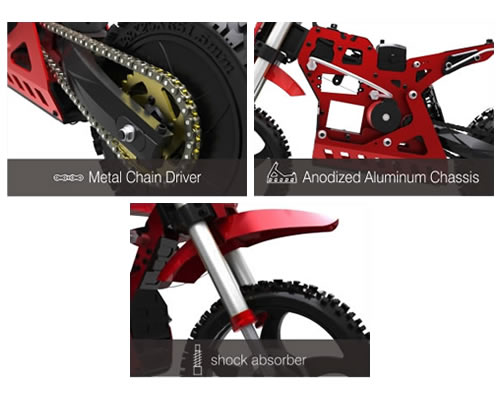 Incredible stability
The point users concern most is the stability of the motocross. This newly-developed Super Rider SR5 features a revolutionary stability technology ESS (Electronic Stability System).
This system consists of a gyro effect governor and an electronic gyro in rear wheel which makes the bike super stable when running.

Innovative Electronic Stability System (ESS) built into the rear wheel incorporates a powerful brushless motor and flying wheel which will provide gyro effect for optimal stability. Individual RPM(Rotations Per Minute) setting on the flying wheel can be selected through Gyro Effect Governor Board. High RPM provides optimal stability but less cornering and low RPM provides more maneuverability but less stability.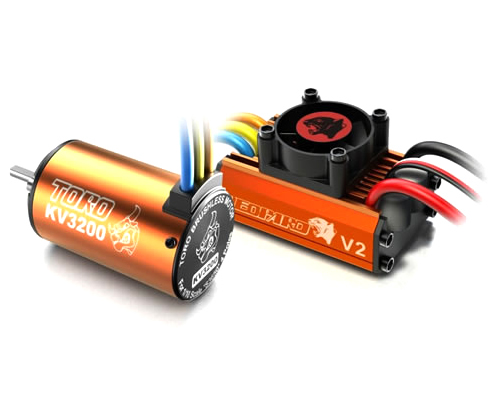 Gyro Effect Governer Board
The users can adjust the RPM of the electronic gyro according to his request. There are 4 kinds of RPM that can be selected by user, 8000 RPM - 10000 RPM - 11000 RPM - 12000 RPM.

Amazing Power
Power is everything in motocross, and the SR5 comes with Toro 540 class 3200KV Brushless Motor and Leopard 60A ESC V2. When the power system works, it will burn out monster power. Even the motocross fall down, the monster power can make it stand up by itself. Users can run it wherever he feels like and however fast he wants. Up hills and flying over jumps or traveling on gravel and grass, dirt or pavement. Users can scream down straight away and corner with confidence.

Delicate Workmanship
The anodized aluminum chassis and metal chain driver make the motocross strong and durable.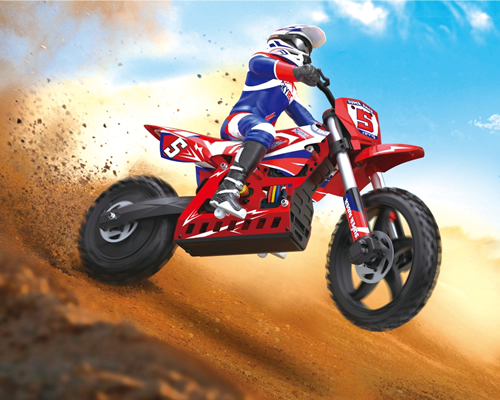 Prezzo consigliato al pubblico 399,00 euro

| | |
| --- | --- |
| Stazione saldante digitale con LCD | |
Stazione saldante digitale con LCD 160/550 gradi regolabile 30W.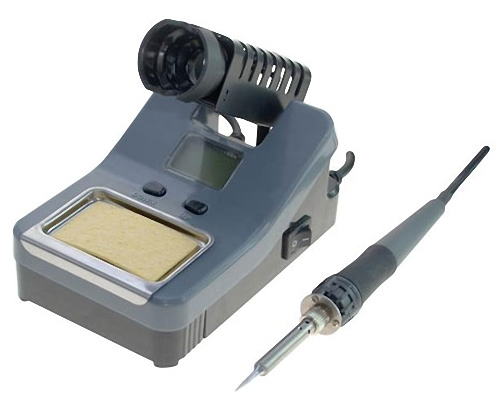 Dati generali:
Funzioni:
- Display LCD
- Cassetto nella base per riporre i pezzi di ricambio
- Elemento riscaldante in ceramica

Dati elettrici e meccanici:
- Potenza: 30 W
- Tensione di ingresso: 220-240 V AC
- Temperatura di esercizio: 160C - 550C
Prezzo consigliato al pubblico 59,90 euro
| | |
| --- | --- |
| Gomme da drift Yeah Racing | |
Disponibile un ampio assortimento di gomme da drift Yeah Racing.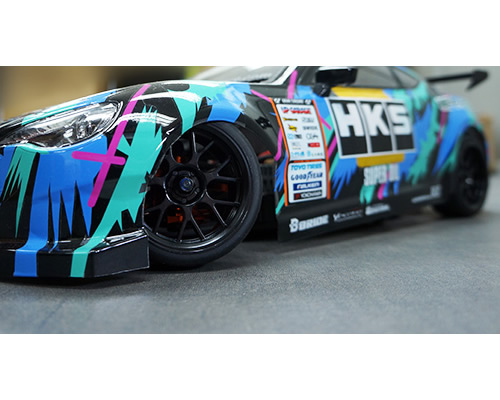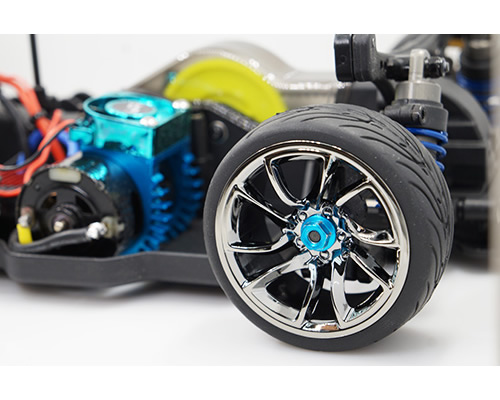 | | |
| --- | --- |
| S350 BK1 EVO II Limited Edition Sworkz | |
Automodello S350 BK1 EVO II Limited Edition Off-Road Racing Buggy 4WD 1:8 in kit di montaggio.
The S350 EVO II Limited Edition includes higher quality parts, a refined shock system, new options with an optimized suspension geometry. It is the ultimate SWORKz 1/8 S350 nitro buggy with a newly designed rear suspension, front ackerman steering system, aluminum center BBD diff system that will provide all round improvements to the EVO II. To further improve the suspension performance, the SWORKz factory team also redesigned a new longer BBS shock system. SWORKz utilizes only the highest quality materials and industry leading manufacturing processes resulting in a faster, stronger, and more reliable vehicle. The S350 EVO II Limited Pro Kit has been designed to out-perform the competition on any Off-Road terrain while offering optimum performance to drivers of all levels.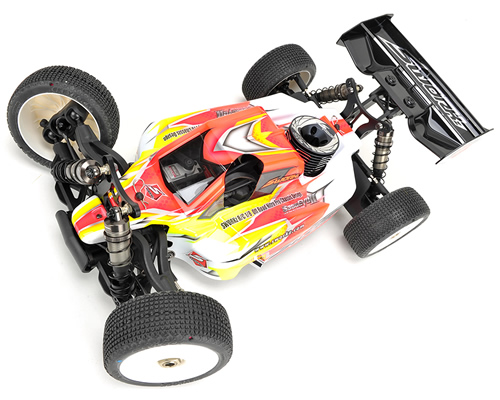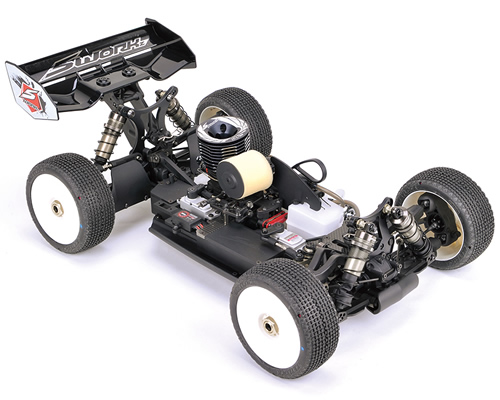 Prezzo consigliato al pubblico 399,00 euro
<< Inizio
< Precedente
1
2
3
4
5
6
7
8
9
10
Prossimo >
Fine >>