| | |
| --- | --- |
| Automodello S35-3GTE Pro Brushless On-Road GT 4WD 1:8 Kit 2017 SWORKZ | |
Modello derivato direttamente dal telaio serie S35-3, riprogettato e adattato per l'utilizzo On-Road 1/8 GT con motorizzazione Brushless
Il modello è in kit di montaggio e comprende il solo telaio; elettronica e ruote riprodotte nelle foto sono a solo scopo dimostrativo e non sono inclusi nel kit.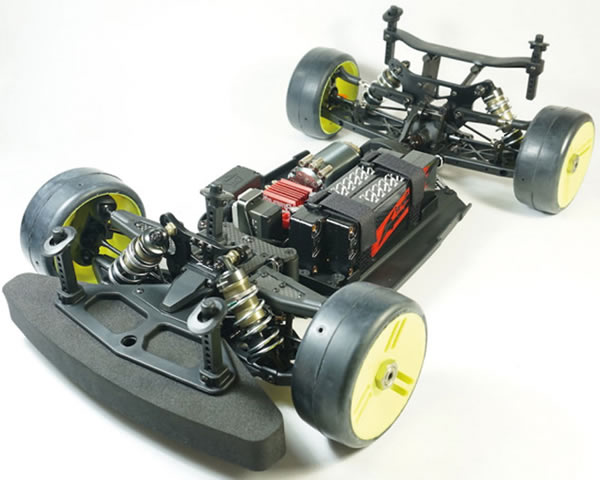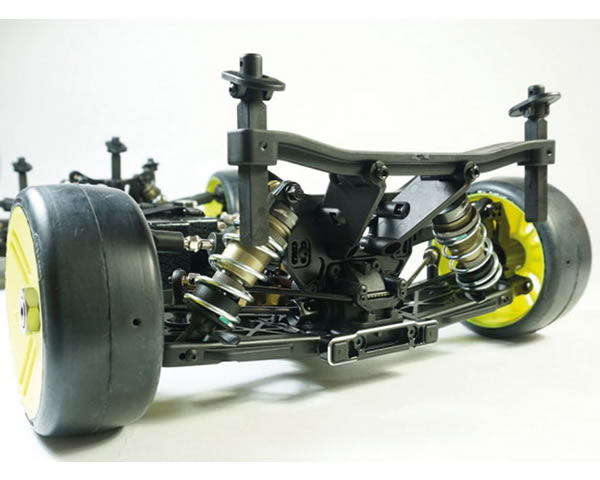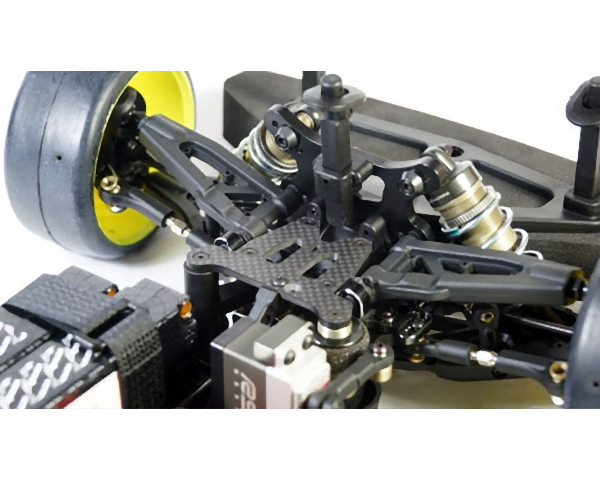 Prezzo consigliato al pubblico 579.00 euro
| | |
| --- | --- |
| Kit upgrade Grafite e Alluminio Tamiya M05 Blu Yeah Racing | |
To make the M05 even better than it already is, Yeah Racing have released their third upgrade package for this car. For the first time ever, there are now graphite parts included.
Yeah Racing saw that the cooling on the kit M05 was lacking, so redesigned the motor area to maximize cooling for the motor on the car. Three individual aluminum cooling heatsinks with cooling fans and a aluminum fan mount will definetly keep any motor cool in all racing conditions. No more fumbling of body pins when changing your battery anymore! Introducing the lightweight spring loaded aluminum and graphite quick release battery compartment. With this upgrade part, all is needed to change your battery is a quick flip of the graphite cover and you will be able to remove your battery. Due to this design, you can now run the battery leads out of the top, instead of running it out of the middle, which will increase safety.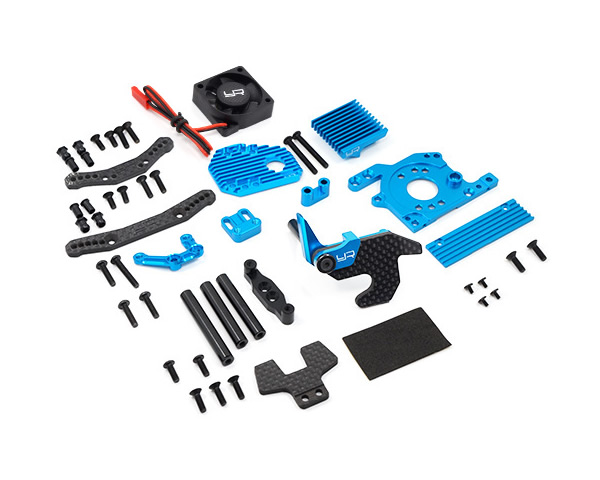 All parts are made of durable CNC aluminum and are available in metallic ice blue color.
Prezzo consigliato al pubblico 109.00 euro
| | |
| --- | --- |
| Hackslider Drift Tuned Giroscopio specifico per Drift Yeah Racing | |
Hold that perfect drift angle combined with high speeds with this Gyro pre-loaded with a customized firmware for Drifting! Comes with aluminum Heat-sink case for high efficiency cooling. Features adjustments to suit every servo on the market, ranging from analog to digital servos and you can also reverse the direction which the gyro acts. The gain (Or sensitivity) can be adjusted on the fly for drifters with transmitters featuring more than three channels and also can be adjusted on the gyro itself.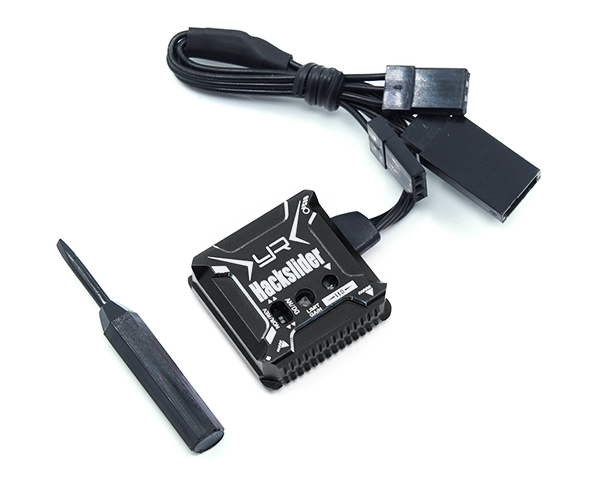 Feature:
- For: Competition Grade Drifting
- Material: Aluminum Case
- Color: Black

Specification:
- Dimension: 25.6*24.5*10mm
- Weight: 13.5g
- Operating Voltage: 6v
- Sensor: Vibrating Gyro Sensor

Include:
- Aluminum Case High Stability Gyro (1 pc)
- Adjustment Screwdriver (1 pc)
- Manual (1 pc)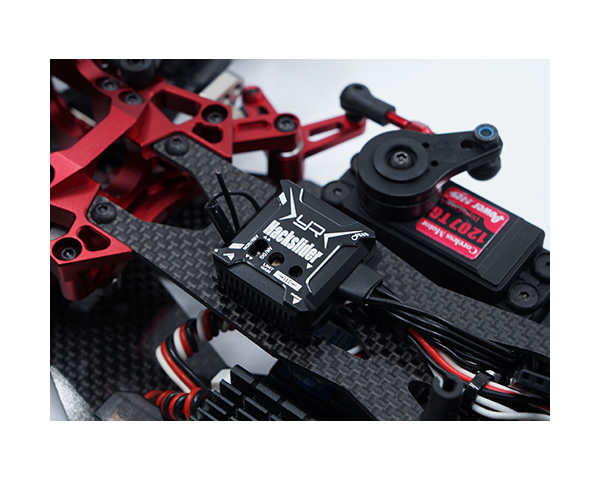 Prezzo consigliato al pubblico 53.90 euro
| | |
| --- | --- |
| INTELLECT 5000/120C 2S HV 7.6V batteria LiPo HARDCASE SHORTY Graphene | |
Nuova serie di batterie LiVH. Pacchi in Grafene siliconico incrementano il ciclo di vita della batteria se caricata a 1C e possono essere caricati a tassi di C piu' elevati con meno rischi di danneggiare il pacco. La tecnologia LiHV ha la capacita' di essere caricata a 4,35 V per cella, ma normalmente le regolazioni di gara arrivano fino a 4,2 V cosi' le LiHV sono piu' sicure e piu' performanti.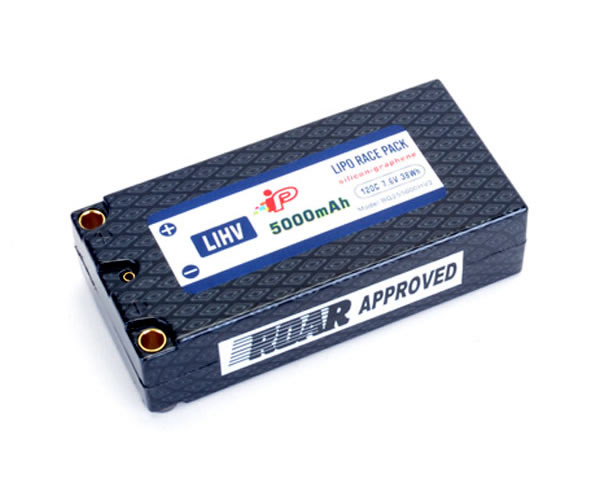 - Approvate BRCA / EFRA / ROAR (BRCA da Aprile 2017).
- IR migliorato, quando paragonato alla versione 2016.
- Performance di voltaggio migliorata, cutoff di carica a 4,2 V.
- Nuovo 120C Spec.
- Dimensioni: 24,9x46,8x95,8 mm.
- Capacita': 5000 mAh - 120C - 38 W.
- Peso: 211 g.
- 5 mm Plugs.

Viene fornita di connettori e cavo balance.
Prezzo consigliato al pubblico 59,59 euro
| | |
| --- | --- |
| YOKOMO YD-2 RWD Drift Car Plastic Chassis | |
Specially designed for RWD / 2WD Drifting, its able to get incredible front steering angle with unique A-Arm.
In rear your find a unique layout of Motor and Spur Gear. This is designed to give a higher gravity point to allow aggressive chassis roles while drifting. The Gear box is also completely new designed.
Prezzo consigliato al pubblico 199,00 euro

<< Inizio
< Precedente
1
2
3
4
5
6
7
8
9
10
Prossimo >
Fine >>