| | |
| --- | --- |
| Disponbile la nuova ARC R11 2018 | |
E' finalmente disponibile pronta consegna la nuova ARC R11 2018!
| | |
| --- | --- |
| ICharger 406DUO caricabatterie 1400w 2 x 6S | |
The 406DUO uses advanced Synchronous buck-boost DC/DC converter technology, high power, a high current and high-performance power conversion circuit. The maximum charge power capacity is up to 1400W, the maximum charge/discharge current of a channel is up to 40A, and two channels in Synchronous Mode are up to 70A.
Prezzo consigliato al pubblico 289.00 euro

| | |
| --- | --- |
| Ammortizzatori 120 mm Desert Lizard Yeah Racing | |
Introducing the Yeah Racing Desert Lizard internal spring shock for crawlers, comes pre-assembled for easy upgrading your current rig! Comes with a full set of springs and machined pistons for you to setup your rig for all sorts of different conditions! Included are springs for you to build either a droop or a sprung setup, a sprung setup will create a rig which will generate a lot of flex and more suspension travel. For the droop setup, your rig will sit lower and because of a spring under the piston, will be less prone to rolling over but will generate less flex. Featuring a triple O-Ring sealing cartridge which will prevent shock oil leakage!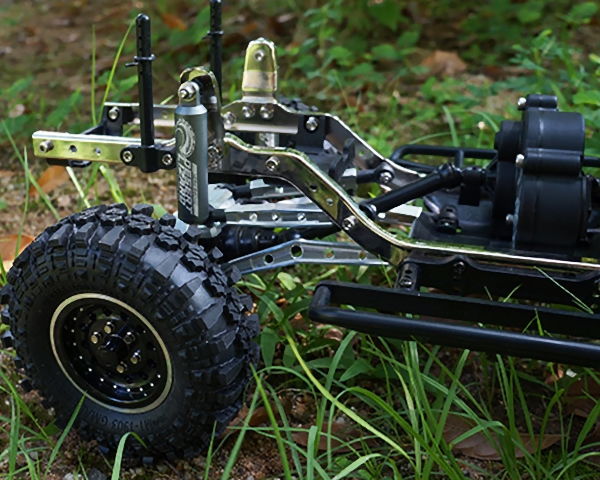 Prezzo consigliato al pubblico 35.90 euro

| | |
| --- | --- |
| Sedili competition in plastica per Drift, Crawler e Scaler Yeah Racing | |
Add another level of scale realism to your crawler with these adjustable crawler seats with mounting holes at the bottom for easy attachment to your body. Features screws in the middle for you to adjust and secure the angle of the seat to suit your figure!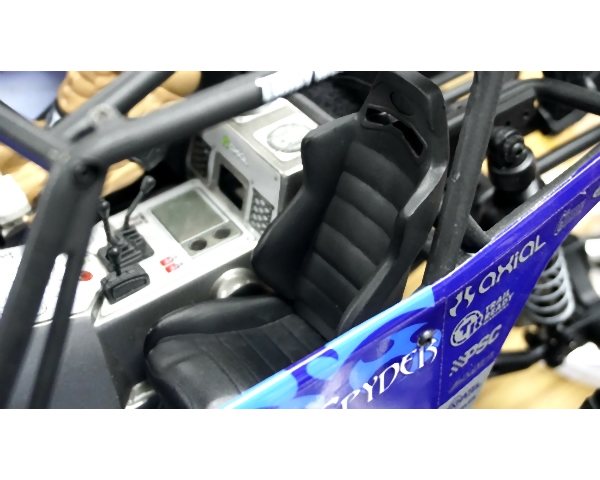 Prezzo consigliato al pubblico 19.50 euro

| | |
| --- | --- |
| Kit argano in metallo - Yeah Racing | |
Winch your way out of any situation with this dual motor winch setup! Twice the torque of normal winches which use a single motor. Features mounting holes which are set to be able to be mounted on Yeah Racing Crawler bumpers! Control winch through the included control unit, which makes installation and usage easy.
Prezzo consigliato al pubblico 52.90 euro

<< Inizio
< Precedente
1
2
3
4
5
6
7
8
9
10
Prossimo >
Fine >>